Profile of a Lion
Panthera leo, male
Photographed in Kruger National Park, South Africa
#N185-01
© Karl Lehmann
Next Image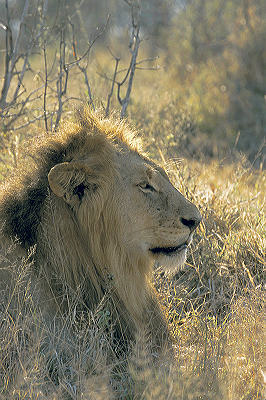 Scroll down for more information about this photograph
A lion rests near the Nsemani River after a night of hunting. Photographed near Satara Camp in Kruger National Park, South Africa.
This photograph is available as an 11x16" signed print, archivally mounted and matted or archivally framed in black metal.
Mounted size is 17"x22" (43x56 cm).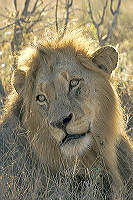 Archivally mounted and matted
17"x22"
$295