The Smoked Mummy of Akima
Photographed in the Baliem Valley of Papua Province (Irian Jaya)
#J22-21
© Karl Lehmann
Next Image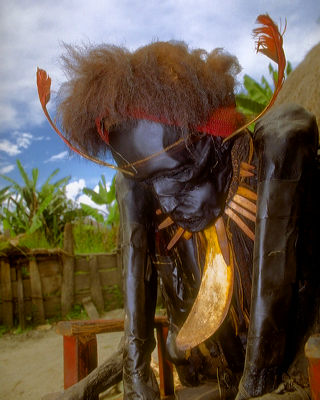 Scroll down for more information about this photograph
The smoked mummy of Akima (formerly the village chief) is normally kept inside the men's hut but was brought outdoors for this photograph.

This photograph is available as an 11x14" signed print, archivally mounted and matted or archivally framed in koa.

Mounted size is 19"x25" (49x64 cm).
Archivally mounted and matted
19"x25"
$295