Abelam Spirit House
Photographed near Maprik, East Sepik Province, Papua New Guinea.
#G40-20
© 1993 Karl Lehmann
Next Image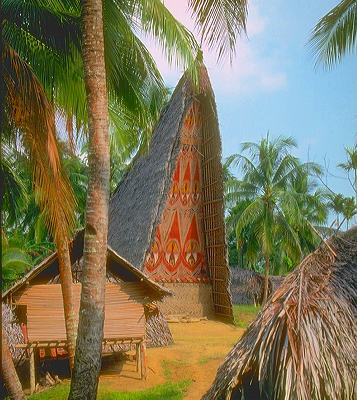 Scroll down for more information about this photograph
This photograph is available as an 11x14" signed print, archivally mounted and matted or archivally framed in black metal.
Mounted size is 17"x22" (43x56 cm).
Archivally mounted and matted
17"x22"
$295