Ancestral Figure
130cm (51")
Wood, human hair, shells, and natural pigments.
Collected in Yenchenmangua, Middle Sepik Region, Papua New Guinea.
#1269 in the Lost World Arts collection
(sold)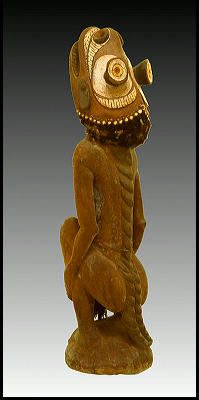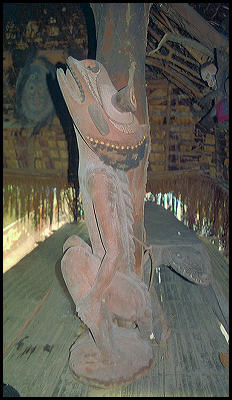 Inside the Haus Tambaran at Yenchenmangua; #1269 in situ at the time of collection.
This Haus Tambaran is sited over water on stilts and can only be entered by canoe.